Stone Work Yonkers, NY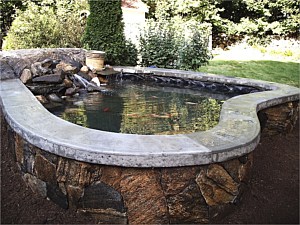 Are you still searching for a company that can guarantee reliable stone work? Do you want to improve the aesthetics of your property but still worried if your chosen contractor can provide outstanding workmanship? If you answered yes to these questions, it's time to call us at AK Paving. We can help you realize your dream project at a cost that won't harm your pocket. We have already proven our skills and capabilities to countless residents of New York, particularly in the Tristate areas. Most of our clients come from Yonkers, New Rochelle, Harrison, Bronxville, Mamaroneck, Chestnut, Tappan, Bronx, Westchester, and Pelican Bay.
At AK Paving, you will get the services of artisans and professional stone masons with decades of experience in stone work and masonry. With us, you don't have to worry about the quality or beauty of the amenities that we will build for you. They will be exquisitely designed and carefully built according to your specifications. We are a homegrown company, so we know what is best for your home or property. Call us now at (914) 497-3357 so we can talk about your property improvement project.
Top-Quality Stone Products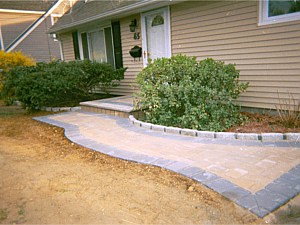 At AK Paving, we source our natural stone products only from leading suppliers in the state. While most stones are inherently durable, the quality may still be affected during quarrying and processing stages. That's why we choose only suppliers that follow stringent standards in the production process. We make sure that our suppliers guarantee the quality of all the stone products that they offer. This will also ensure the quality of every stone work that we handle.
Some of the stones that we can install include granite, marble, flagstone, river stone, and limestone. These stones are perfect for indoor and outdoor applications. They can be used for fireplaces, walls, walkways, kitchens, outdoor living areas, and other paved surfaces.
Trusted Stone Work Contractor in Yonkers
With our almost 20 years of doing business in the Tristate area, we are able to establish our reputation as a reliable and knowledgeable contractor. We are actually the most trusted company when it comes to stone work and masonry installation. Most property owners from Yonkers and other cities in the state have already tried and tested our capabilities in these specialized areas. The stone projects that we have completed for these clients have helped improve the aesthetic appeal of their properties.
We also offer custom stone work for NY clients who want unique and personalized amenities. We have creative stone masons and complete tools and equipment, so we can always fulfill our clients' specifications. We can make customized designs and install any of these stone features: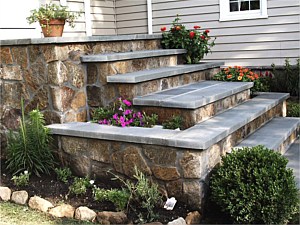 Countertops
Stone walls
Stone flooring
Paved amenities
Garden steps
Driveways
Outdoor living areas
Other hardscape features
Homeowners from Yonkers and nearby areas can take advantage of our expertise in creating beautiful and long-lasting stone work by hiring our services today. We offer competitive pricing, uniquely designed features, and quality installation. Call us now at (914) 497-3357 or visit us at our office during your most convenient time so we can discuss further the specific details of your project.