Outdoor Living New Rochelle, NY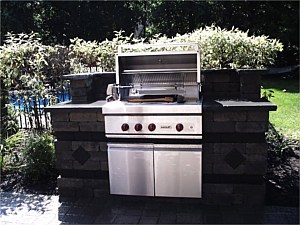 AK Paving has been creating beautiful and functional outdoor living spaces for homeowners in the Tristate area. Our primary goal is to create an elegant atmosphere around our clients' homes through carefully designed outdoor features and amenities. We also provide clients with customized services to satisfy their needs and desires. Our personalized service has helped us become one of the most sought-after contractors in the state of New York.
As a leading hardscape contractor, we have earned the trust of property owners in the areas we serve. Most clients in New Rochelle, Harrison, Yonkers, Bronxville, Mamaroneck, Chestnut, Tappan, Bronx, Westchester, and Pelican Bay choose AK Paving because they know that we can help them realize their dream outdoors. Our company employs experienced outdoor living specialists who can effectively transform dull outdoor areas into beautiful living spaces.
Choosing the Perfect Outdoor Living Amenities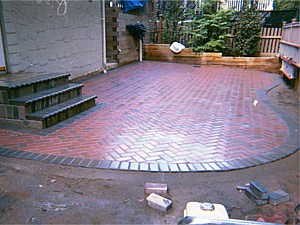 Since we started our business years ago, we have already created numerous outdoor features for homeowners in New Rochelle, NY and surrounding areas. Most of these projects involve designing and installing outdoor living areas. The structures that we have built are known for their excellent design and sturdy construction. So if you are planning to improve the functionality and aesthetics of your outdoors, we are the best people to hire.
The outdoor living amenities that we highly recommend include:
Patio. A patio is one of the most exquisite add-ons that you can build in your property. It serves as an extension of your indoor living space and can be used for small family gatherings or entertaining friends. And to make it more functional, we will add more features and amenities, such as such as outdoor dining sets, fire features, fountains and bubbling pots, entertainment systems, and even custom lighting.


Pool deck. Your swimming pool can become the best place to relax and unwind if you have a well-designed pool deck. Our experts can help you choose the materials that will best suit the overall design of your pool. One of the most practical options is to use brick pavers for your deck. We have slip-resistant pavers that are available in a wide range of designs, colors, patterns, and textures. We also suggest adding more amenities to make your outdoor stay more comfortable and fun. You may add outdoor umbrellas, lounge chairs, BBQ's, and shade structures.


Outdoor kitchen. If you're from New Rochelle, you must consider installing a kitchen in your outdoors. Your outdoor living experience will not be complete if you don't have an outdoor kitchen in your backyard. A simple kitchen design with basic features is already enough if you have a small area. But if you have a larger space, we highly recommend a custom-made kitchen island complete with your desired features. The features that we can add include grills, rotisseries, ovens, outdoor lighting, custom cabinetry, dining sets, and kitchen appliances.
Outdoor Living Specialists in the Tristate Area
Don't think twice about hiring AK Paving for your outdoor living project. Our solid credentials and our ever-growing client base are testaments to our exceptional skills and ability to satisfy our clients' stringent standards. With hundreds of completed projects in New Rochelle and surrounding locations, you are already assured of excellent workmanship and outstanding features. Call us now at (914) 497-3357 or fill out our online inquiry form to get more details about our design and build services.