Brick Pavers Harrison, NY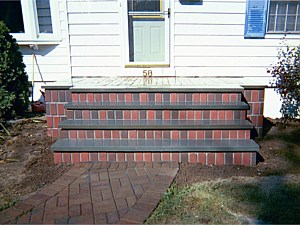 Brick pavers are excellent materials for outdoor features and amenities. They are great for driveways, patios, decks, and other paved surfaces because of the aesthetic appeal that they can provide. Moreover, these types of pavers are guaranteed long-lasting and only require minimal maintenance efforts. So if you are planning to improve the beauty and functionality of your outdoor space, then choose pavers as your primary materials for the project. But before you proceed with the project, you have to make sure that you're getting the services of a reliable contractor like us at AK Paving.
Our company is one of the very few contractors in the state of New York with decades of experience in paver design and installation. Our deep understanding of brick pavers is one of the reasons why property owners from Harrison, New Rochelle, Yonkers, Bronxville, Mamaroneck, Chestnut, Tappan, Bronx, Pelican Bay, Westchester, and surrounding areas choose us over other paver installers. Clients from these areas are always guaranteed of outstanding results regardless of the type and scope of the project.
If you also want professionally designed and built outdoor amenities, please call AK Paving at (914) 497-3357. Achieving your dream outdoors is easy for us since we have skilled people and ready access to premium brick pavers.
Expert Installers of Brick Pavers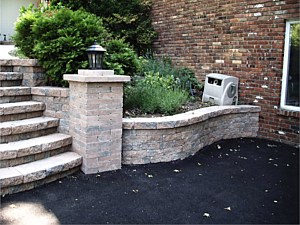 When it comes to outdoor improvement projects, no other company in Harrison, NY can match our experience. We have completed countless paving projects for residential and commercial clients, all with commendable outcomes. In fact, you can easily identify our works by just looking at the design and quality of the paved structures. They are all durably built and made from the finest materials available.
The qualification of our installation team is another strength of our company. Each member of the team is a certified brick paver installer, so you can always expect professionally built paver amenities. As certified installers, they have the proper training and the right skills to design and install brick pavers on residential and commercial properties.
Outstanding Brick Paver Features
Our past clients from Harrison and other cities in the Tristate area commend us for our expert handling of their outdoor improvement projects. Whether the project requires the installation of a short walkway or involves the creation of a large and elaborate outdoor living space, we can always build it according to our clients' specifications. We use all our resources to guarantee the quality, functionality and beauty of the features that we build.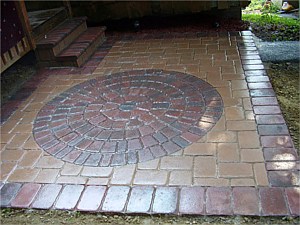 Another reason why we are the preferred contractor in New York is our ability to create all kinds of brick paver structures. We highly recommend brick pavers when installing these features:
Patios
Pool decks
Outdoor kitchens
Walkways
Driveways
Sidewalks
Sitting areas
Garden steps
Parking areas
Entryways
Courtyards
Outdoor living areas
At AK Paving, you can have your desired brick paver amenities at costs that you can afford. We can even match the lowest price offered by our competitors. We can do this because of our efficient operations and highly skilled installers who can complete the tasks promptly and efficiently. We have the best rates in the industry, but we never compromise quality - from the quality of the brick pavers we use to the kind of workmanship that we provide. Call (914) 497-3357 now.